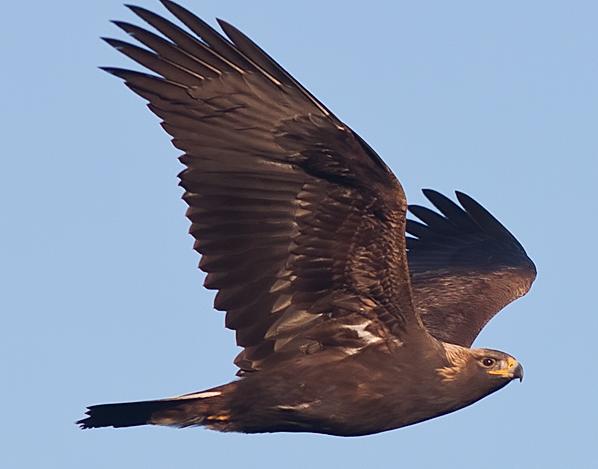 Not the team but the bird! Up to 29 Golden Eagles have been sighted along Brush Mountain in the Tyrone area in a single day in early December! A very small number of people will be able to access a private deck in Tyrone with a sweeping view of the Tyrone Gap, to tally eagles — weather permitting.
When: weekends between November 19 and December 11.
Exact days and times depend on the weather and the host's availability, so it is important to be flexible. If you are signed up, you will be contacted for confirmation; preferred dates will be considered.
Where to meet: Park and Ride, East 10th St, Tyrone, PA 16686.
What to bring: Spotting scope, binoculars, folding deck chair. Bathroom, kitchen, and inside space (warm) available. Must be able to climb steep stairs to the second floor.
If you would like to sign up for a chance to view the "Tyrone Golden Eagles," contact Mark Bonta at 814-600-8394, email [email protected].