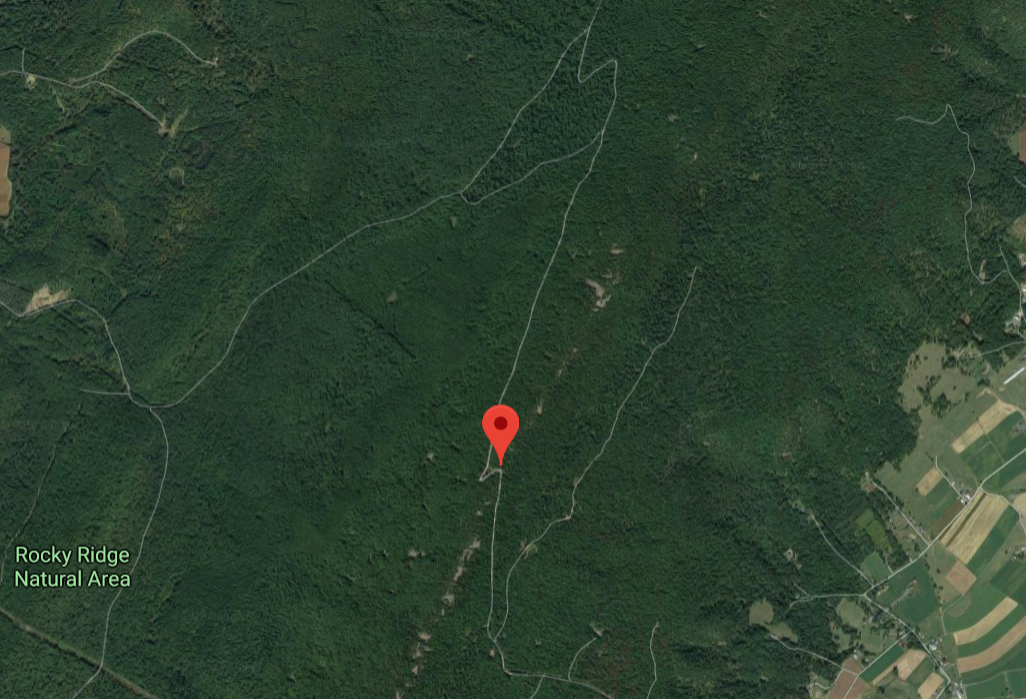 The Stone Mountain Hawkwatch is on the Huntingdon-Mifflin County border in central Pennsylvania, 20 miles south of State College. The site is usually covered on weekends and sporadically during the week from September 1 through mid-November, with coverage into December depending on weather conditions. Best days are on NW or W winds. The foregoing information is from the hawkwatch's page on the State College Birding Club website. Here are the directions they provide:
Go south on Rt 26 to Pine Grove Mills. Turn left (up the mountain) at the only traffic light (blinking) and cross over Tussey Mt. into Huntingdon Co. Continue south several miles to the first small town – McAlevy's Fort. It is about 9.5 miles from Pine Grove Mills to McAlevy's Fort.
Just after the fire station and bridge at McAlevy's Fort, at the STOP sign (first one after Pine Grove Mills) – turn left (carefully) onto Rt 305 (also called Greenwood road). Go 0.7 mile, past a large brick church on the left, and then immediately turn right onto Barr road. Continue on this winding road for 0.6 miles. Turn left onto Davis road and follow downhill for approx. 1.2 miles. Turn right onto East Branch Road and follow for 1.6 miles to left turn onto Allensville road (dirt – but drivable except during snow-/ice).
Follow Allensville road 3 miles to VERY TOP of mountain (on the way up, ignore a left and then two right turns). Park on the left near the Huntingdon/Mifflin county marker. Enter the woods on the trail on the Northeast side of the road (on your left as you reach the mountain top; on the Huntingdon county side of the marker). Walk 1/4 mile on the orange-blazed Standing Stone Trail along the ridge top.. You can't miss the platform if you STAY ON THE TRAIL ON TOP OF THE RIDGE TOP.
Read more about the hawkwatch on the Shaver's Creek website: "Watching the World Fly By: Hawk Watch at Stone Mountain." JVAS member Stan Kotala also wrote an article about it back in 2007: "Enjoy the Spectacle of Autumn Hawk Migration at the Stone Mountain Hawk Watch." Stan noted that
The platform was constructed by volunteers from the State College Bird Club and Juniata Valley Audubon more than a decade ago. Built of wood and painted gray, it blends in well with its surroundings. From the hawkwatch platform you enjoy a commanding view of Stone Valley's largely forested landscape to the west and Big Valley's (Kishacoquillas Valley's) farmland to the east. Beyond the valleys Tussey Mountain to the west and Jack's Mountain to the east.