Dear JVAS Community,
I hope Spring Migration is treating you well. Birds that have not been here for months have started to find their way back to our beloved backyards and birding hotspots. I was enthusiastic to come across a pair of White-winged Scoters floating at the Bellwood Reservoir, Blair County, and I observed two American Golden Plovers preening at a flooded field in Centre County in the month of April.
BBC broadcaster David Attenborough said, "Everyone likes birds. What wild creature is more accessible to our eyes and ears, as close to us and everyone in the world, as universal as a bird?"
How do we feel when a bird becomes extinct, having no living members, no longer in existence? This truly is a very sad and dark day. As individuals and as a group we can continue to elevate our voices to protect our feathered friends through conservation actions, education and outreach, and advocacy.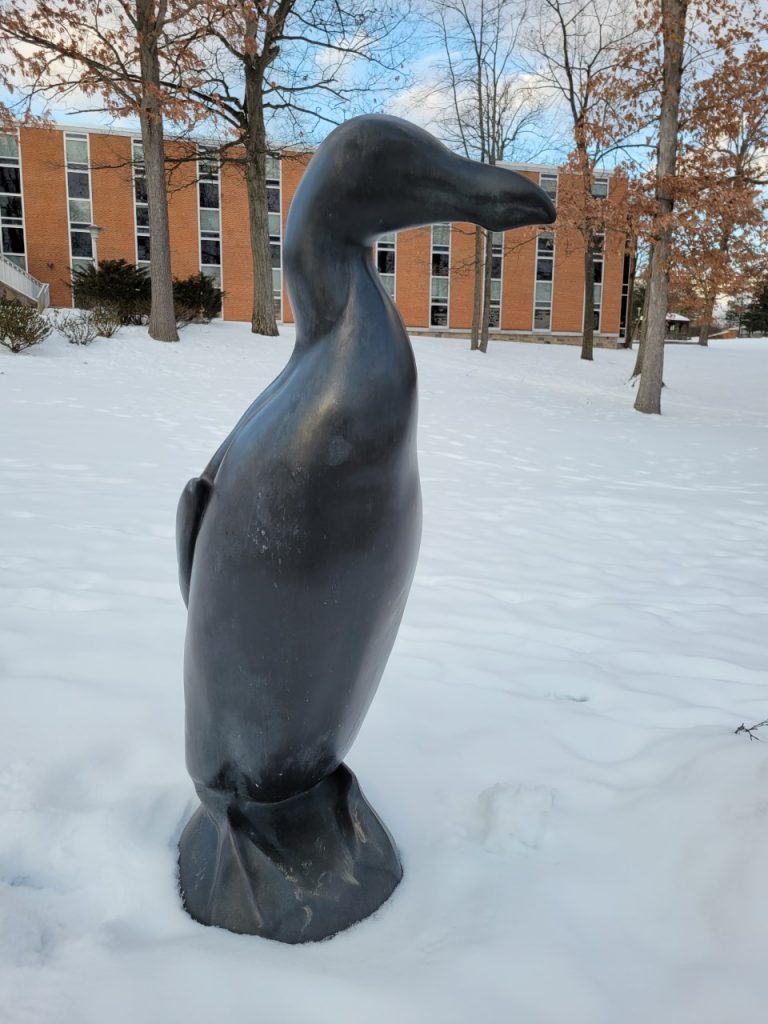 Other JVAS members and I were fortunate to partake in several of The Lost Bird Project events hosted by Shaver's Creek Environmental Center, one of which JVAS helped to co-host: a screening of "The Lost Bird Project" at the Penn State Altoona Campus. The events provided educational programs to highlight avian conservation issues in central PA. Here's a film trailer for The Lost Bird Project:
Todd McGrain is an artist who strives to recognize the heartbreak of bird extinction by artistically developing North American extinct birds in sculpture. The mission – "raising awareness in hopes that each of us will hear and respond to our own unique calling to engage with the shift toward a better relationship with the earth."
Communities in central Pennsylvania are privileged to have five of his fascinating sculptures, the Great Auk, Labrador Duck, Passenger Pigeon, Carolina Parakeet, and Heath Hen spread out on display through August 2022 at various locations. Information about each of the sculptures can be found on the Shaver's Creek website.