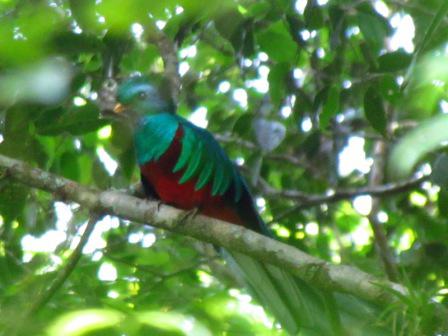 Dates: Feb. 17 - 28, 2016
Cost: $1,500 + airfare
Are you a birder eager to explore one of Latin America's hottest emerging destinations, but also interested in helping ensure that the birds and habitats you visit will be around for others to enjoy in the future? Do you also want to learn about other aspects of Honduran nature, and experience Honduran culture? And, would you like to travel comfortably, yet save big over other birding/natural history tours? The Honduran Conservation Coalition offers you an ethical, affordable alternative.
Participants should see over 300 species of birds, a variety of habitats from coast to mid-altitude rain forests, and will visit some outstanding efforts by Hondurans to protect the environment and educate their citizens on birds and conservation.
Trip leaders: JVAS vice president Dr. Mark Bonta, a Penn State Altoona geography professor and recognized authority on Honduran culture and nature, with 25 years' experience in Honduras; and Gilberto Flores-Walter, bilingual Honduran birder and coffee farmer, as well as vice-president of the Honduran Ornithological Association.
The tour is limited to 10 paying participants, so email Mark right away if you are interested: [email protected]
Additional information: Birding for Conservation: Honduras 2016 [PDF]
Registration form [PDF]
And don't miss our October program, Honduras: Wildlife, Parks, and People (Tuesday, Oct 20, 7:00 pm in the Bellwood-Antis Public Library). Mark Bonta, Ian McGregor, and John Dibert will describe their trips to some of Honduras's most important protected areas.