Date/Time
Date(s) - Tue Apr 20, 2021
7:00 pm - 8:30 pm
Category(ies)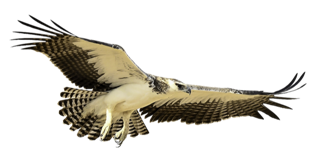 There are 23 species of vultures, sixteen of which occur in the Old World. Twelve species occur in Africa, and eight of these are at eminent risk of extinction! Collectively, vultures are worth billions of dollars for their clean-up activities and for the protection they provide to humans against deadly diseases. This presentation will be a pictorial survey of vultures, eagles, and animals of southern Africa. Don will show photos of all the African Vultures and discuss the threats they are enduring. He will also show photos of critically endangered eagles, as well as selected other birds of prey, and will finish with some photos of charismatic megafauna — many of which are also threatened. Humans account for nearly all of these problems, and absent significant behavioral changes by humans, many of these highly valuable but threatened species will go extinct in our lifetime.
Dr. Don Bryant is the Ernest C. Pollard Professor of Biotechnology and Professor of Biochemistry and Molecular Biology at the Eberly College of Science in the Institutes of Energy and the Environment at Penn State Univ.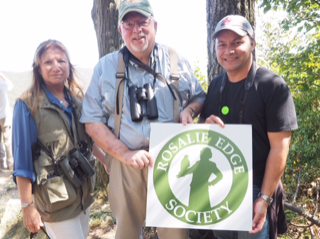 In September, 2019, Dr. Bryant was inducted into the Rosalie Edge Society of Hawk Mountain. Dr. Goodrich (L) is the Sarkis Acopian Director of Conservation Science at Hawk Mountain. Sergio Seipke (El Dorado, Argentina) (R) is the owner and operator of Raptours, which offers guided hawk-watching tours world-wide. He is currently writing a comprehensive field guide to the raptors of South America.
DON BRYANT grew up on a dairy farm in north central KY, attended MIT studying chemistry and biology, and received his Ph. D. in Molecular Biology in 1977 from University of California-Los Angeles. After postdoctoral work at the Institut Pasteur in Paris and at Cornell University, he joined the faculty of Penn State as a microbiologist in 1981, where he remains until present. He is currently the Ernest C. Pollard Professor of Biotechnology and Professor of Biochemistry and Molecular Biology. Together with his students, postdocs, and collaborators, he has published more than 420 research papers on the ecophysiology, genetics, genomics, and biochemistry of photosynthetic bacteria. Always interested in nature and the outdoors, he spent 15 years counting migrating raptors during the fall at Stone Mountain Hawkwatch. This rekindled an interest in photographing birds, mostly birds of prey, when digital cameras became available. He has traveled extensively to pursue this hobby and has photographed raptors worldwide. He is an avid supporter of raptor-related conservation efforts both locally and world-wide.
Try to log in about 5 to 10 minutes before 7:00 pm.
To join by computer, use this link:
https://psu.zoom.us/j/97418229426
To join from the Zoom app on a smartphone: enter this meeting ID:
974 1822 9426
Passcode is: 123456
To join by phone, call this number: +1 301 715 8592 (US Toll)
Enter the meeting ID followed by the pound sign.
974 1822 9426
Passcode is 123456