Mask required if not fully vaccinated. Please follow any additional CDC/PA guidelines.
Meet at the Thousand Steps parking lot, 4 miles east of Mill Creek on Rt. 22 East. Bring lunch and drinks.
We will shuttle people to the top of Jacks Mountain on a road that's in great shape. The hike follows the top of the mountain where we'll look at former collier mounds and a little of the former Link Trail which became the SST. Then we'll follow the SST down the railroad grades to Thousand Steps, with points of interest along the way. The hike is moderate, but it is 6 miles long. There will be spectacular views, a little history, and we'll end by walking down the thousand plus steps. Here is a link for the hike taking the SST.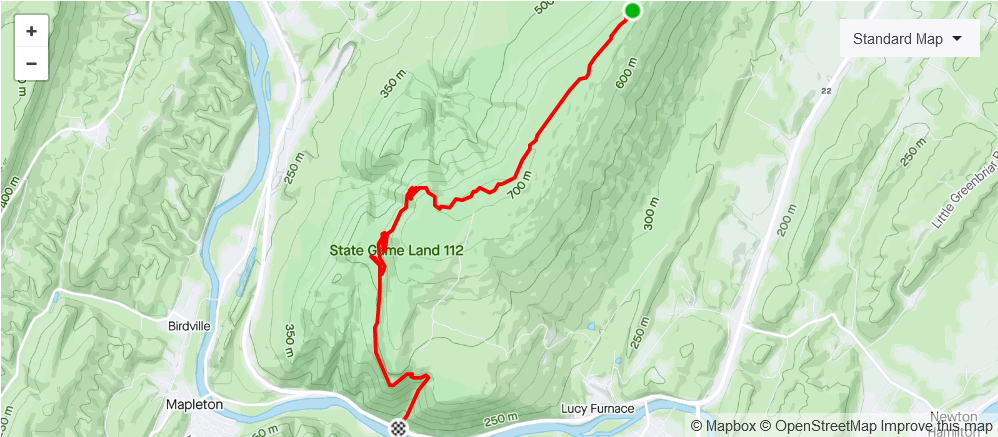 What to bring: binoculars, sturdy hiking shoes, drink and lunch as desired
Leaders are George Conrad, Mike and Laura Jackson. Contact Laura Jackson to register by October 2 via email: [email protected] or call 814-652-9268