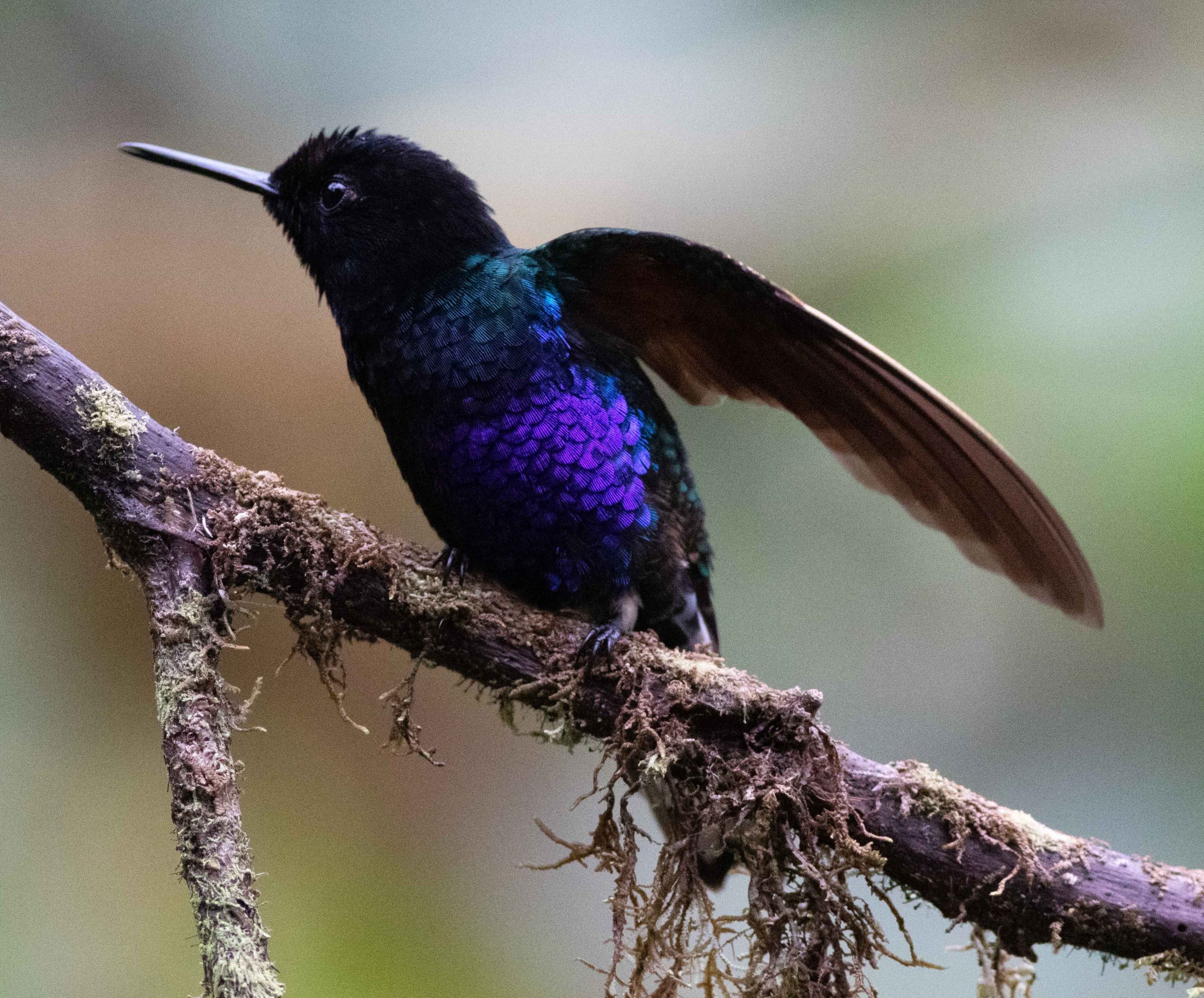 In 2022, Nick's son Walton moved to Colombia and married a Colombian woman. This year, Nick and his wife Betsy visited them twice in Pereira, Colombia, which is in the west-central part of the country between the western and central Andean mountains. Both times, they did a bird tour, as Colombia has over 1900 species of birds, the most of any country. This presentation is about the many beautiful and unique birds that Nick has seen and photographed while on these trips.
Nick Bolgiano is a long-time birder from State College. He is co-author of Birds of Central Pennsylvania; he has been the Christmas Bird Count editor of Pennsylvania Birds for 25 years; he has written many articles on bird trends in Pennsylvania and eastern North America, including the effects of West Nile Virus upon birds; and helps to run three hawk watches at Tussey Mtn., Stone Mtn. and Bald Eagle Mtn. In 2019, Nick received the Earl Poole award for contributions to Pennsylvania ornithology.
Bird in header: Velvet-purple Coronet.
6 PM DINNER MENU: Soup and Salad night! Gluten free Italian wedding soup, vegan chili, and jambalaya for those who like a little heat. Rolls will also be provided. Dessert will be gluten free peach and apple crisps. Honduran shade-grown, organic hot coffee is also served.