from the September-October issue of the Gnatcatcher
I hope everyone has had a productive summer despite the rain, heat, and bugs. Ah, the bugs! At times, it has felt like the North Woods out there. Even so, JVAS has had a few activities going on this summer, including the monthly first Tuesday hike at the Ray Amato Memorial Nature Trail at the Northern Blair County Recreation Center in Tipton, led by George Mahon and Eric Oliver. We also had our annual picnic at Canoe Creek State Park in June, where Catie and Ethan Farr served up some delicious smoked chicken.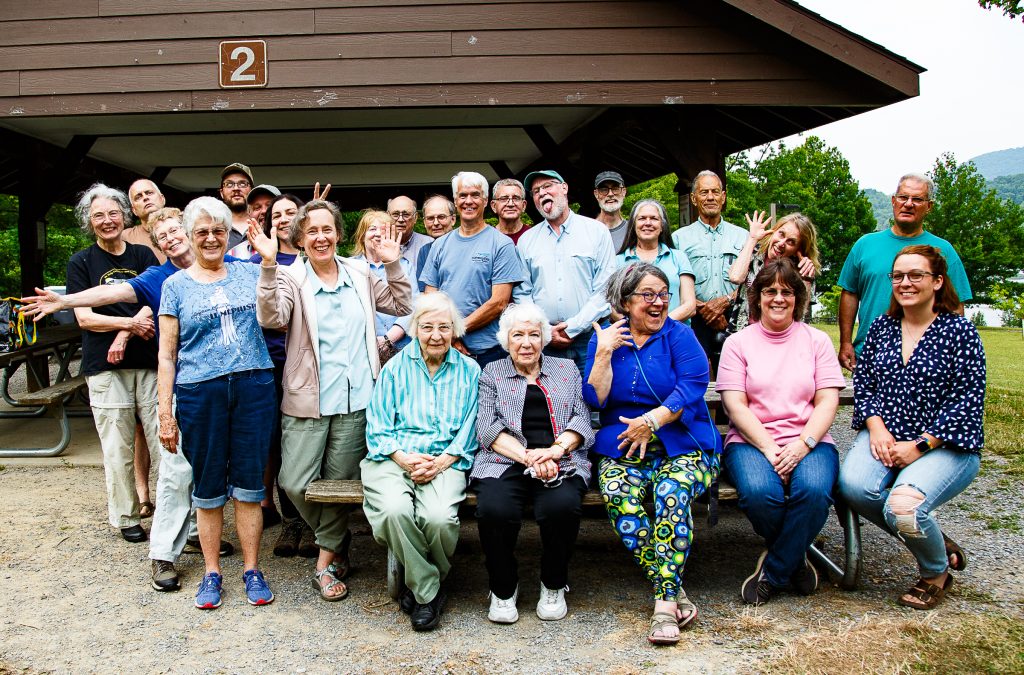 I want to give special thanks to past president Catie Farr for not only providing delicious food for our meetings and picnics, as hospitality chair, but also stepping up and taking over as secretary, in addition to coordinating the Earth Week Birding Classic. We hope her scheduled meals for the fall meetings in Bellwood can help entice you to join us live for some exciting talks. If not, however, we will endeavor to provide a virtual option as well for those who are joining us long-distance, or for any other reason can't make it in person.
While the Juniata Valley environmentalist community has been rushing around on our vacations and family visits, the forces of destruction have not stayed idle, unfortunately. On the one hand, the Old Crow wetlands remain at dire threat from a Rutter's, despite a fierce struggle mounted by a coalition led by Claire Holzner; on the other hand, another Rutter's is being erected at the Pinecroft exit of I-99, obliterating important habitat. As if that weren't enough, the Borough of Hollidaysburg recently decided to have the side of the mountain in front of iconic Chimney Rocks clearcut so that folks could see the rocks better.
This short-sighted decision will result not only in erosion of the fragile soil but also a hostile takeover by invasive plants. JVAS and other local groups are currently looking at ways to mitigate the damage, but the message is clear: never let down your guard when it comes to habitat. Be proactive: if you see valuable habitat that appears protected, never assume it's safe from clearcutting and development, even if it's on public land of some type. And while cutting forest has undeniable economic benefits, the inevitable environmental result now seems to be vast thickets of privet, barberry, mile-a-minute, and a ton of other invasives.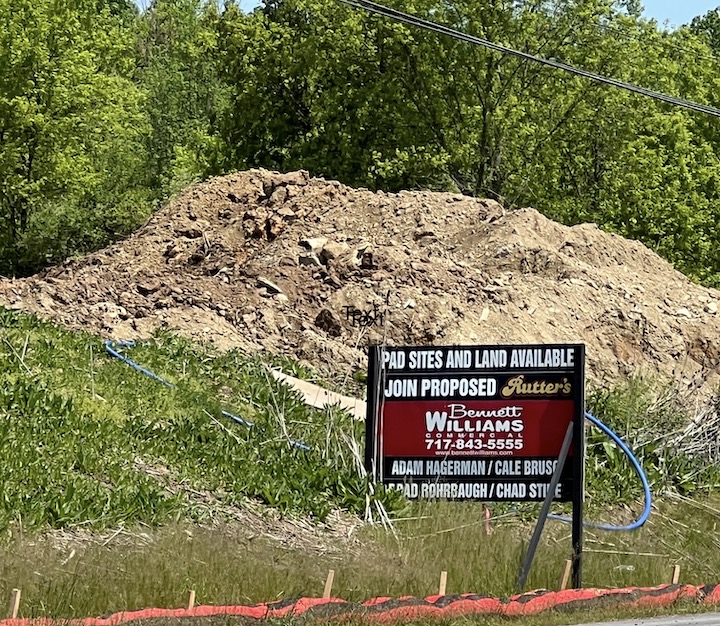 Case in point: along the I-99 corridor between Bedford and Lock Haven are literally hundreds of small wetlands, of which only a handful have any meaningful protection. Any wetland, no matter the size, or whether it's vernal or permanent, is important, but pretty much every single one is vulnerable to development, despite existing federal and state legislation. Sometimes, it's not even the wetland itself that gets directly destroyed or polluted, but, as in the case of Old Crow wetland down in Huntingdon, an adjacent piece of land. Nevertheless, I know personally of wetlands large enough to hold breeding herons, Wood Ducks, and much more, that are at the back of junkyards, have garbage dumped into them, and are otherwise abandoned, neglected, and forgotten. It is high time that we took a more systematic approach to finding, studying, and anticipating possible protection measures for such threatened places. Look at the success that Wetlands for Everyone has had with the Soaring Eagle Wetland and the Dreibelbis Viewing Area (former Julian Wetland) along HWY 220 in Centre County. Within a few miles of Tyrone in either direction are close to a dozen similar places, a few of which are "protected," but for how long? To mention a few: Moorhen Marsh by Altoona, wetlands around Bellwood, wetlands on either side of the Tipton-Grazierville exit including the Charlottesville Wetland, wetlands around Olivia, Vail, and Bald Eagle—and of course, the Northern Blair County Rec Center wetlands that Angie Spagnoli has been instrumental in studying and promoting.
The Friends of Tipton Wetlands has been promoting the Charlottesville wetland all summer, with photo essays by Frank Nale on their Facebook page that show the beauty of this location and the hard work put in by JVAS board member and talented wildlife artist Michael Kensinger, who has erected nesting boxes here as well as at Old Crow and along the Ray Amato trail and elsewhere.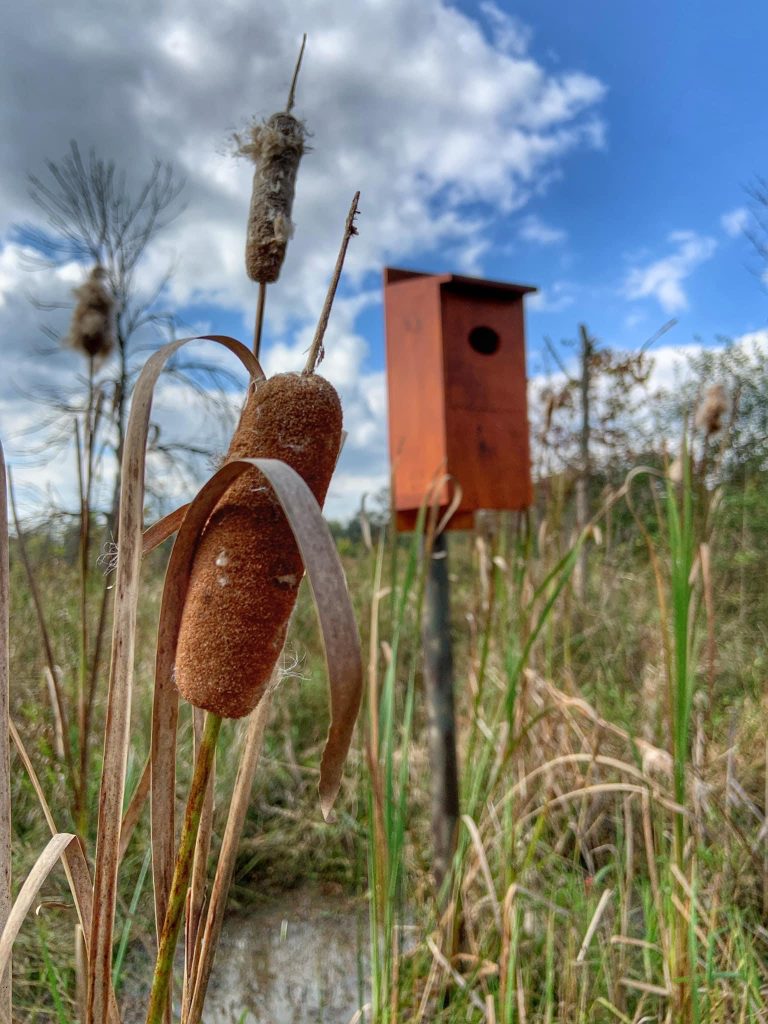 If you are as interested in the subject of Logan Valley-Bald Eagle Valley wetland protection as I am, please let me know. I'm thinking about ways we can be several steps ahead of the developers. Companies, private landowners, the state government, and most importantly, local governments, should be partners in this, not adversaries. Perhaps it's time for all the different local environmental NGOs, coalitions, and Friends groups to get together to discuss some sort of unified strategy.